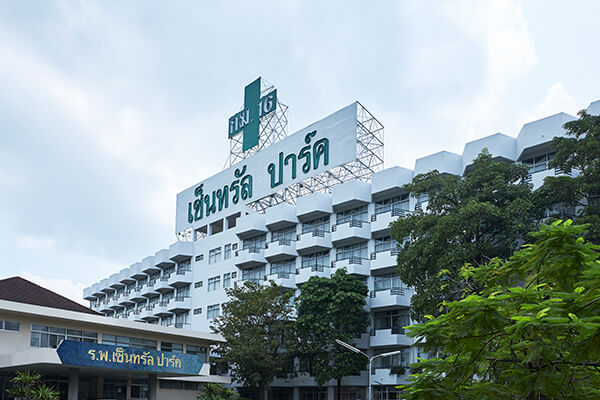 Central Park Hospital
Vudhichai Group opened Central Park Hospital in 1994 in Bang Phli, Samut Prakan as we saw that the industrial zone at the outskirts of Bangkok needed great healthcare services, the same as those living in Bangkok Downtown.
With this vision and aim, we inaugurated a modest 50-bed Central Park Hospital equipped with professional staff and leading medical technology as a medical hub for this area, making international standard healthcare more approachable to the industrial area of Bangkok suburban.
As of today, Central Park Hospital provides services as following
Medical Services
Health check-up
Diagnosis and Treatment – Diseases
Emergency Room (ER)
Intensive Care Unit (ICU)
Operation Room
Medical Specialties
Children Care – Pediatrics
Surgery
Bone and Joint Surgery – Orthopedic
ENT – Ear, Nose, Throat – Otolaryngology
Heart Disease – Cardiology
Kidney Disease – Nephrology
Women's Health – Obstetrics and Gynecology
Eye Care – Optometry
Dentistry and Oral Care
Moreover, to strongly emphasize how standard healthcare should be approachable to anyone, Central Park Hospital has also been participating in Thai Social Security since 1995 and has a dedicated diagnostic room for the program.